Why Best Actor Winner Anthony Hopkins Skipped the 2021 Oscars
The 2021 Oscars ceremony ended in confusion as Anthony Hopkins, who won Best Actor for The Father, was not on hand to give an acceptance speech. Keep reading to find out why he wasn't there.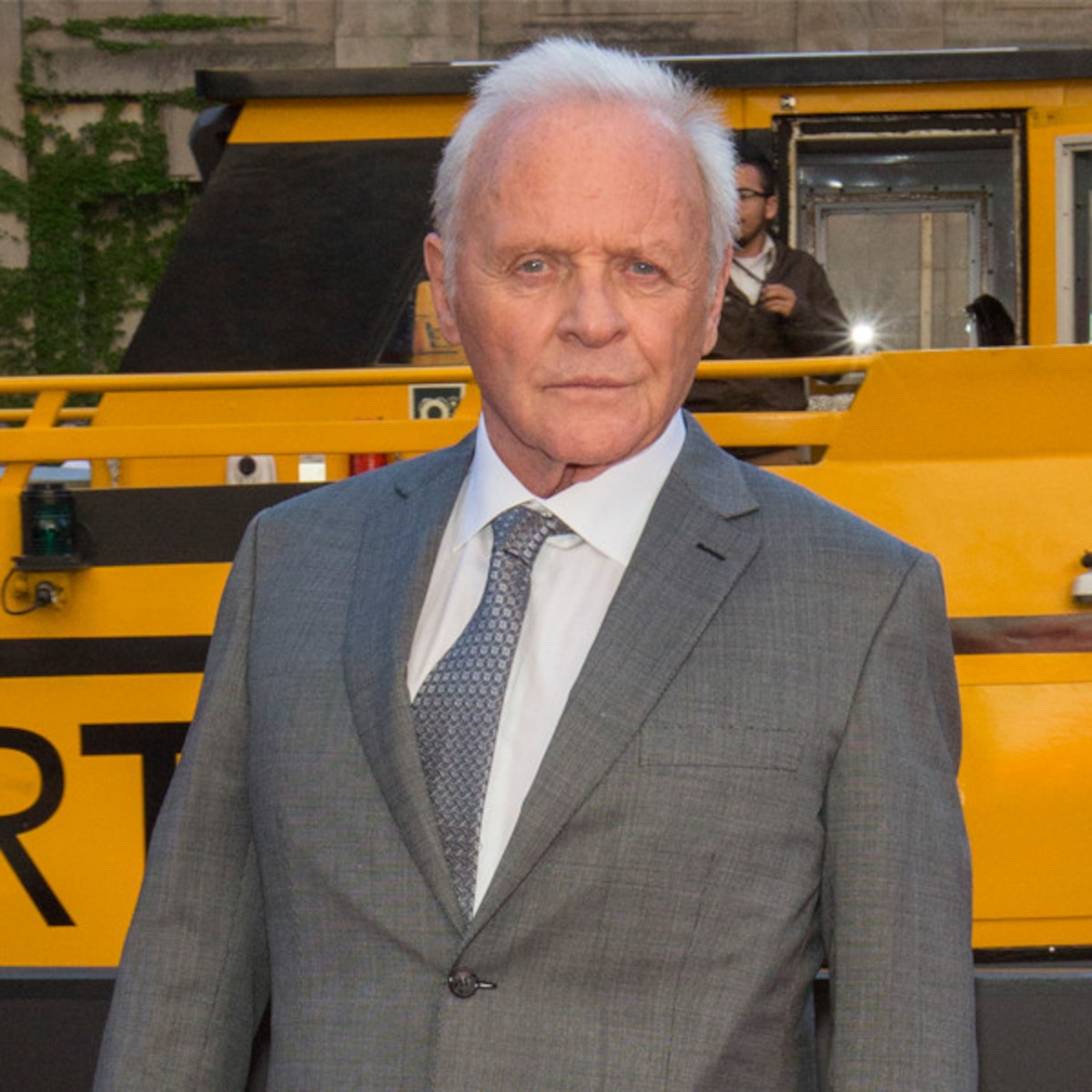 Anthony Hopkins was involved in perhaps the most talked-about moment of the 2021 Oscars ceremony, and he wasn't even there.
Unlike in previous years, the awards show that aired on Sunday, April 25 saved the Best Actor category for last, rather than ending with Best Picture. Anthony was announced as the Best Actor winner for his role in The Father, but because he wasn't in attendance, either in person or virtually, the night ended abruptly amid a bit of confusion.
"The Academy congratulates Anthony Hopkins and accepts the Oscar on his behalf," presenter Joaquin Phoenix said as the telecast came to an anticlimactic finish.
There was no mention throughout the evening as to the legendary actor's whereabouts. However, it turns out that the 83-year-old star is currently in Wales, his birth country, as he has recently been posting footage from his trip via social media.
On April 25, just hours before the Oscars began, Anthony shared video of himself reciting the famed Dylan Thomas poem "Do not go gentle into that good night," which has been interpreted as encouraging people not to give up on life.
At one point in the clip, Anthony stopped midway through the poem as he got emotional. "Oh, god, I can't do it," he shared. "It's so painful."
According to the gravestone that the Silence of the Lambs star included in the video, his father, Richard Arthur Hopkins, died just over 40 years ago on March 30, 1981 at age 73.
Because of the unusual order of this year's final categories, with Best Picture being announced as the third-to-last award, some pundits and viewers speculated that producers moved Best Actor to the end with the assumption that the late Chadwick Boseman would win for Ma Rainey's Black Bottom. This led some social media users to complain about how the show's conclusion was handled.
E! News has reached out to the Academy for comment on why the show didn't end with Best Picture.
Check out E! News' complete coverage of the 2021 Oscars by clicking here.
Before the 2021 Oscars red carpet ended, Zendaya shut it down in a bright and bold yellow Valentino design that she paired with matching pumps and jewelry pieces.
Zendaya showed up and showed out at the 2021 Oscars with a remarkable fashion moment on Sunday, April 25. Of course, the Euphoria actress is known for wearing jaw-dropping ensembles, and her latest look is no different.
Before the event kicked off, the 24-year-old star dazzled from head-to-toe wearing a bright and bold yellow Valentino design, which featured a fun and flirty midriff cut-out, a thigh-high slit and a floor-length train.
The Malcolm & Marie star paired her eye-catching gown with a matching face mask and sunny yellow platform heels by Jimmy Choo. Moreover, she was decked out in Bvlgari diamond jewelry pieces, wearing drop earrings, statement-making necklaces and a massive ring that totaled 183.3 carats and is valued at—wait for it—over $6 million.
It was a most certainly a How to Lose a Guy in 10 Days style moment!
Her go-to stylist, Law Roach, is the mastermind behind her Oscars look. What's more? The celebrity stylist shared a behind-the-scenes moment of the star getting her finishing touches before she graced the red carpet.
As for Zendaya's glam? It was just as swoon-worthy as her fashion moment, as she styled her long hair in effortless loose waves (which she parted in the middle).
Her beauty look was fresh and elegant with her soft pink eye makeup and barely-there lipstick. Of course, her makeup was courtesy of Lancôme—which isn't surprising considering she's an ambassador for the brand.
In recent months, the former Disney Channel star has been taking awards season by storm.
Just last month, she earned the prestigious SeeHer Award at the 2021 Critics' Choice.
"I'm going to start by saying thank you so much to John David Washington," she began her speech, shouting out her Malcolm & Marie co-star, adding, "Thank you to the Critics' Choice Association for this incredible honor and SeeHer. This means so much to me. As I was thinking of things to say, the only real thing I can think of is, is gratitude."
"This word kind of keeps coming to my mind," she continued, "especially with the year that everyone has had...to continue to be grateful for every single moment—big and small—to be grateful for the people in our world and in our life that make the work we do possible, to continue to make sure we hold on to our loved ones a little bit tighter, make sure we call them to acknowledge them and tell them we love them."
Before signing off, she honored those who've "paved the way" for her and others in the industry. As she put things, "This is very, very special...And not to reuse the word but I am incredibly grateful for this moment."