Easter is here! And most of us celebrate it by doing easter egg hunting that children adore.
But now, what is the use of plastic eggs? Yes, you can use them for activities as they are not just for Easter baskets anymore!
Kindergarten at Annapolis Christian Academy in Corpus Christi has brought some inventions into the class to put these eggs into use. It's an excellent way to enjoy with kids when they get back from their spring break with bouncing energy. Let's see what activities that you can use for kindergarten students.
Most of these activities don't require supplies; many of them you will use with the things you already have, and your students will love all of them.
Use Easter plastic eggs with these fun activities
To keep your students busy with fun exercise, plan egg painting activities. Why paint it only once when you can use your plastic eggs again and again? It is an easy and creative exercise to let them play with colors and talk about shapes.
You can motivate them to create patterns with different colors or make circles in a line to create a caterpillar. Let their imagination speak!
Use the two different sides of eggs to create additional number sentences! After hunting for easter eggs, let your students write the problem and record their answers. You can also do it for subtraction, multiplication, or division. It's a friendly math activity to enjoy for your little ones and let them learn too. It boosts a child's memory power in a fun way.
The private school at Corpus Christi follows this activity the most. They tell their student to bring an egg from home and fill it with exactly ten of the small objects such as beans, paperclips, pennies, etc. Inform them that the objects should make a noise when you shake the egg. Combine the students into pairs and have each one guess what's in their partner's egg by shaking it and asking questions.
When everyone has done their activity, discuss what methods work best to find the inside object. You can continue this game by changing partners, and you can play this game again. It is a fun introduction to students with objects.
Are you planning an exercise for critical thinking skills? This egg stacking game challenge is the one for you. Use halves of the plastic eggs to build tall towers. Make a race and know who can build the tallest egg tower without falling. Let them know what worked or didn't work well?
Christian school also uses the egg halves to create patterns and have the students continue with patterns or create their own.
Get to know their classmates better.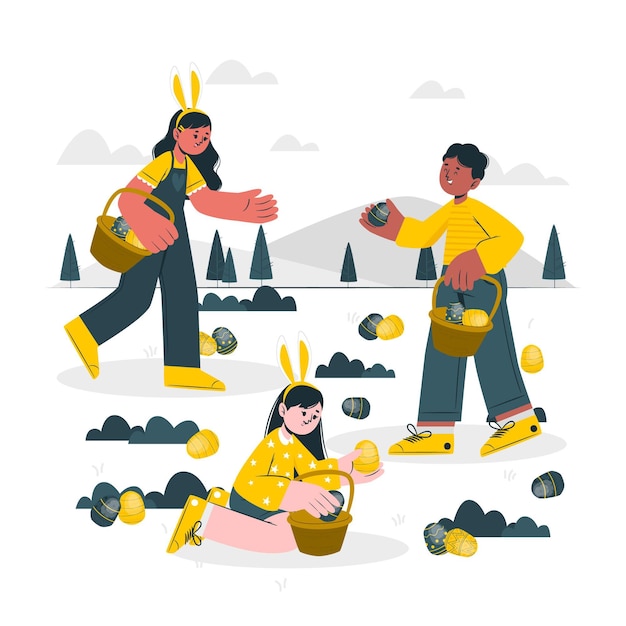 Christian academy at Corpus Christi always ensures that their students form a great relationship with all the other students. This activity is a part of this learning. Have each student note down an interesting fact about himself or herself that is not widely known. Let them fold it properly and put it in an egg.
Redistribute the eggs and let students find the person whose fact they have, or let students one by one take turns reading the facts out loud and guess who has written this fact.
Practice letter matching with this letter matching game. Using a marker, write an uppercase letter on one egg half and write a lowercase letter on the other half. Let students find and match the other letters.
It is a challenging and nice game for kindergarten students to match letters or numbers. Also, it's a fun way to learn alphabets and numbers and it doesn't look repetitive to learn the same thing.
Fine motor Skill matching eggs
Enhance your student's skill in a different way; it is a great activity to put into action. With the fine motor skill activity, match colorful pom-poms to the identical color egg halves. You can give chopsticks to make it a little bit harder to squeeze the pom-poms and drop them in. You could also have your students using tongs or clothespins as a variation.
Use plastic eggs to teach emotions to your kids of preschool Corpus Christi and kindergartners. Mix and match by drawing happy eyes, smiles, a frown, a scowl, and twist the eggs. Show your students and tell them their eggs are happy, sad, worried, or angry! They can use it in real life as they get familiar with expressions and they can communicate easily.
Wrap up:
These all are fun ideas for kindergarten students. So, now you don't collect eggs and store them in a corner. Use them in a fun way to make your kids learn. And let them enjoy the activities of learning more. Academy in Corpus Christi believes in making students learn different things with activity.